WeSendit

is your gateway to the world of decentralized networks
Powered Web 3.0
Networks by WeSendit
The most successful companies and
3 million

customers in over

150 countries

use WeSendit
It all starts with security and data protection. That's why millions of customers have been entrusting us with their data every day for 10 years now. With the new WeSendit 3.0, we create decentralized solutions for data protection that finally deserve their name.
Earn
token

with your file sending
Data is the most valuable resource of our time. As a symbol of the digitized world, they open up new opportunities for companies. With WeSendit 3.0, our premium users can completely anonymize their data management. Personal data? All central connections to third-party providers will be eliminated and no longer be collected. In addition, you will automatically receive Cashflow for your data transfer. In our video you will learn more about the massive advantages of the WeSendit token. 
How do I earn token
with my file sending?
If you decide to pay with WeSendit tokens, you will get up to a 60% discount on our premium features.
Classic public registration
The alternative: You register as before, pay for the features as usual with a credit card or PayPal and waive the 60% discount.
Connect to your Metamask or Trustwallet – WITHOUT entering any personal data!
Establish an active connection with your wallet and receive rewards from the Activity Pool for sending data.
Lucrative
airdrops

for WeSendit token holders
Directly after the Public Sale, we will publish the 1. Snapshot Date for Early Bird WeSendit Token Holders. With another Snapshot Date announcement, we close the 1. Phase and distribute 30 million tokens out of 45 million tokens on a percentage basis based on the number of qualified token holders. A further 15 million is earmarked for the 2nd quarter. Airdrop Event reserved. But attention! You will be automatically disqualified if you sell or transfer your WeSendit tokens during the the final Snapshop periods.
1. airdrop snapshot date to be announced after the public sale

*The snapshots are only taken for the $WSI tokens that are not locked. This prevents pump & dump and secures a fair distribution.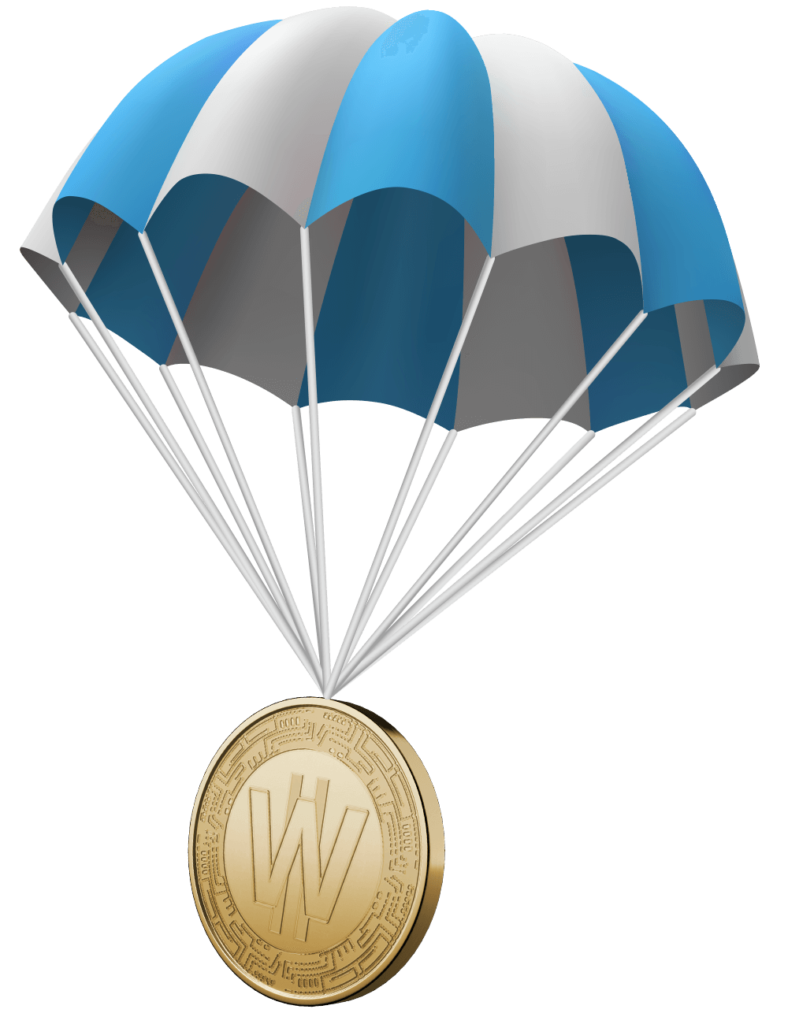 Early Token Holder (30 Million*)
Token Holder (15 Million*)
2. airdrop snapshot date to be announced after public sale
Security and reliability – as a Swiss company, we uphold our country's famous values even in the digital age. Switzerland has been known for centuries as a haven of security and reliability. WeSendit continues this tradition. Headquarters and infrastructure are located in Switzerland. We are developing the data transfer of the future and taking it from the peaks of the Alps to new, unimagined heights.
Encrypted

geo-redundant

storage
Thanks to the cooperation with our Web 3.0 network partners, storage space restrictions are a thing of the past. Compared to the big cloud providers, you save up to 80% with WeSendit. WeSendit transmits the data over the network you select. For maximum security, the data is stored redundantly across thousands of availability zones worldwide.
The WeSendit
Staking Dashboard


is finally LIVE!
Depending on the chosen locking period and amount of locked token, you will receive one of four different artworks for the ERC721 proof token.

In order to ensure constant accessibility of the data as well as guaranteeing its authenticity, each future node operator must participate in WeSendit staking and stake his WSI tokens for at least 52 weeks